Frances Butcher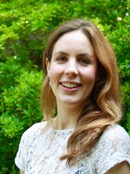 I started public health training in August 2016. Prior to this I studied medicine at Brighton and Sussex Medical School, with an intercalated degree at King's College London in Medical Ethics and Law. I completed the Academic Foundation Programme for junior doctors at North Bristol NHS Trust and the University of Bristol between 2013 and 2015, before taking a year out of clinical practice to pursue research interests. In this year I undertook an MA in Bioethics and Society with a focus on the ethics of genomic research, and a job as a research worker in perinatal mental health, both at King's College London. Since joining the public health training programme, I have completed an MSc in Global Health Science at the University of Oxford and had placements at the University of Oxford, Oxfordshire County Council, NHS England and Public Health England. I am a winner of the 2018 Next Gen for Biosecurity Competition, alongside colleagues from Uganda and Argentina, and a 2019 Fellow on the John Hopkins Emerging Leaders in Biosecurity scheme. From October 2019, I am undertaking a DPhil exploring ethical dimensions of global health security at the Ethox Centre at the University of Oxford, supported by a Wellcome Trust Fellowship for Health Professionals.
Emily Dobell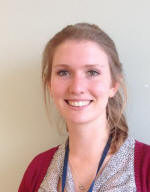 I am currently working for the Global Public Health Division of Public Health England (PHE) as part of PHE's One Health team within the International Health Regulations Strengthening Project. I am a Specialty Registrar in Public Health (ST4) with a medical degree from the University of Nottingham and a Master's in Global Health Science from the University of Oxford. My Master's research focussed on cardiovascular disease mortality in Cuba.
I recently undertook the NHS Improving Global Health through Leadership Development Fellowship in rural northeast Cambodia, leading quality improvement projects for the prevention of malaria, dengue and childhood malnutrition.
My previous public health work has involved developing the strategy for reducing inequalities in access to cancer screening services across the Thames Valley, an audit of TB in prisons and immigration removal centres across the South East of England, a homeless health service evaluation at Oxford University Hospitals NHS Foundation Trust and a campaign for health safeguards after Brexit with the UK Faculty of Public Health.
I have a strong interest in health inequalities, global public health capacity building, infectious disease outbreak control and the interface between human, animal and environmental health.
Isaac Ghinai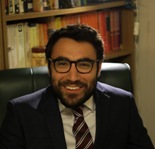 I am an Academic Clinical Fellow (ACF) in Public Health. My main interest is in the control of infectious diseases that affect vulnerable populations around the world. I currently split my time between Oxfordshire County Council (where I am working on a health needs assessment of homeless adults) and the Big Data Institute (where I work with a research group utilising malaria genetics for epidemiological and public health decision making). l completed my medical degree (2014), academic foundation training (2016) and a BSc in International Health (2011) at UCL, have held research positions at LSHTM and Imperial College Institute for Global Health. I have worked in clinical, research and public health roles in various countries in Southeast Asia, Europe and sub-Saharan Africa and interned with global policy making bodies including the World Health Organisation and Chatham House. In July 2019, at the end of my ST2, I will go out of programme for two years to train with the Epidemic Intelligence Service at the US Centres for Disease Control and Prevention.
Hannes Hagson
I joined the Public Health Training Scheme in August 2019 and will be reading for the MSc in Global Health Science and Epidemiology at Oxford University during the first year. My background is in medicine – I trained at Guy's, King's & St Thomas's, and then did my foundation years in the South Thames region. My initial interest in public health came from my medical elective in Timor-Leste, where I was particularly struck by the huge burden of tuberculosis, and the difficulties in combating it effectively; especially in a country struggling with severe infrastructure issues and health inequalities. I am excited to take up training in a varied speciality which will allow me to have an impact on the wider determinants of health in society.
Olaa Mohamed-Ahmed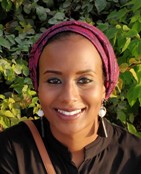 I qualified as a medical doctor from Cardiff University in 2011, having intercalated with a BSc in Public Health during my undergraduate studies. During my intercalated degree I had the opportunity to complete a dissertation on maternal mortality and health services in Sierra Leone, which, at the time (post-civil war, pre-Ebola) had the highest rate of maternal mortality in the world. Since then, I have maintained an interest and passion for maternal health research. After completing my foundation years in Oxfordshire and Buckinghamshire, I joined the Oxford training scheme as an NIHR Academic Clinical Fellow (ACF), linked to the National Perinatal Epidemiology Unit (NPEU).
As part of my training, I complete the MSc in Global Health Sciences at Oxford University (2013-2014), and completed a thesis on severe sepsis in pregnancy. As part of my ACF, I have spent 25% of my training time on maternal health research with the NPEU, using data from established UK surveillance systems.
During the rest of my training, I have worked with the public health team at Oxfordshire County Council, the hospital management team at NHS England and the regional health protection team at the Thames Valley Public Health England Centre.
I am currently doing a placement with the Global Public Health Division of Public Health England and with the Centre for Global Health Security at Chatham House. With both, I am working on projects related to global health security and the International Health Regulations, with a focus on data indicators, monitoring and evaluation.
Lizzie Moore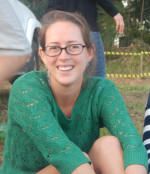 I started my public health training in 2014, after finishing foundation medical training in London and a further two years working in sexual and reproductive health research in South Africa. My interest in public health developed during medical school, through greater awareness of the wider determinants of health, and in particular the influence of politics on differential health outcomes between population groups. An intercalated BSc in International Health at UCL really helped to contextualise my clinical experiences and set me off towards a career in public health. I am particularly interested in public mental health as well as issues around minority and underserved populations, such as ethnic minorities and migrants. I completed my MSc in Global Health Sciences in 2015, and training placements so far have included Oxfordshire County Council, the National Perinatal Epidemiology Unit and PHE's national maternity team. I have also recently taken a few months out of training to work as a junior doctor in clinical psychiatry, which gave me some really useful insights into the mental health system in the UK and how the wider public health system can impact health inequalities faced by people with mental illness. I am now in ST3 and enjoying combining less than full-time training with parenthood, which I feel fully supported to do. I still cannot answer the question of where I want to be in 10 years, but the training programme is definitely the best way of helping me to get there!
Nileema Patel
I joined the Public Health Training Scheme in August 2019 and will be completing the Masters in Global Health Science and Epidemiology during the first year.  Prior to this, having finished my second year as a foundation doctor in 2018, I took a year out of training to explore my interests in research and healthcare management, which included working on a clinical trial for dementia prevention.  My previous experience in public health includes studying Global Health through an intercalated BSc, during medical school, for which my dissertation focused on a comparative study of the impact of participatory action versus community education on health outcomes. I have also undertaken research on the portrayal of health inequalities in the UK at the University of Pennsylvania Political Science Department, and interned at the World Trade Center Health Registry within the New York City Department of Health.
Rishi Patel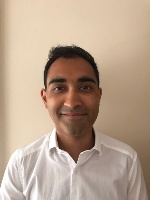 I am a Public Health Registrar with a background in clinical medicine, and joined the Thames Valley Training Scheme in August 2018. I obtained my medical degree from Bristol University in 2012 and subsequently completed my Foundation Training in Kent and London. I then moved to Australia for two years and worked primarily as an Emergency Medicine Doctor, which was a great experience of working in a different healthcare system. On my return to the UK in 2016 I joined the Diabetes Trials Unit at Oxford University as a Clinical Research Fellow and gained valuable research experience by working as the clinical lead on a large scale multi-national clinical trial run by the Unit (the 'EXSCEL' trial), and by contributing to other novel projects which included developing a cardiovascular disease risk prediction tool exclusively for use in people with type 2 diabetes.
In the first year of the training scheme I undertook the MSc in Global Health Science and Epidemiology at Oxford University. I then completed a 4-month placement with the Thames Valley Health Protection Team based at Public Health England, Chilton, and gained experience in the management of single cases of notifiable diseases as well as larger disease outbreaks. During this placement I also led a project working with local stakeholders in Berkshire to design and deliver training aimed at reducing infection risk among the vulnerably housed and people who inject drug (PWID) sub-populations.
I am currently based at Buckinghamshire County Council where I am working on numerous different projects including an evaluation of a novel suicide bereavement support service, producing local population health profiles for the new 'community boards' within Buckinghamshire and undertaking a review of deaths related to substance misuse in the county.
Sarah Rayfield
I joined the Public Health Training Scheme in Oxford in 2012, initially undertaking an academic placement and then starting the MSc in Global Health Science at the University of Oxford in 2013 after returning from maternity leave. Prior to this, I graduated from Imperial College School of Medicine in 2005, first undertaking Foundation Training and then joining the Paediatric Training Scheme in Oxford in 2007, attaining membership of the Royal College of Paediatrics and Child Health in 2009. I moved into Public Health training due to an interest in tackling child health from a wider perspective, in particular addressing health inequalities and childhood obesity.
While on the training scheme, I have been fortunate to undertake a number of interesting placements including health protection training and working in local authorities on projects including developing a healthy lifestyle programme for the under 5s to run in children's centres, a media campaign to raise awareness of the dangers of high blood pressure and a health needs assessment on young carers in Berkshire. More recently, I spent a year with the Health and Wellbeing Team at Public Health England South East working with local authorities to evaluate their provision against Best Start in Life and developing a resource to help improve School Readiness. I am currently on placement at Oxford University Hospital NHS Foundation trust working with Paediatrics and Oxfordshire County Council to promote healthy weight in childhood and develop a Whole Systems Approach to Obesity.
Sarah Payne Riches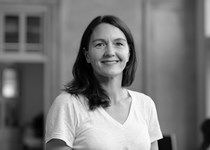 I have a clinical background as a physiotherapist but spent several years working in health services consultancy, including leading a review of the implementation of the Department of Health's healthy weight strategy, before undertaking a Masters in Public Health at Imperial College London and joining the public health training programme.
As a public health registrar I have led a range of projects including redesigning homeless healthcare services, initiatives to improve maternity care, and development of a Thames Valley HIV strategy.  As well as working in more traditional public health settings, I have had the opportunity to work in research groups at the University of Oxford, and in the Behavioural Insights Team at Public Health England. I am currently taking time out of training to complete a PhD at the Nuffield Department of Primary Care Health Sciences.  My research is funded through a British Heart Foundation Fellowship and investigates novel ways to encourage people with high blood pressure to reduce their salt intake, in order to decrease their cardiovascular disease risk.
It is fair to say I have taken a circuitous route into the field of public health and I feel exceptionally fortunate to have discovered the public health training programme, given the breadth and variety of interesting and challenging opportunities it offers.
Mark Pritchard
My first public health exerience came before medical school, when I worked in a cancer registry analysing breast cancer recurrence data. After that, my career included studying graduate-entry medicine at the University of Birmingham, an academic foundation programme in Stoke-on-Trent, and trust grade junior doctor jobs including intensive care and infectious diseases.
I joined the public health training programme in 2017. My first placement was with the Health Economics Research Centre, where I completed a systematic review of enhanced recovery following hip and knee replacements. This was followed by the MSc in Global Health Science at the University of Oxford. For my dissertation I developed a severity score for people admitted to hospital with acute respiratory infection. I am working to get this score validated and published.
I have started the second year of the programme with a placement in the Thames Valley health protection team. In addition to time in the 'duty room' responding to notifications of infectious disease, I am conducting an audit of tuberculosis in the region. After this, I am looking forward to splitting my time between Milton Keynes Council and working on antimicrobial resistance at the University of Oxford.
David Roberts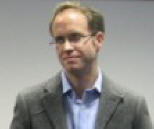 I studied medicine and completed postgraduate core medical training in Birmingham, before working as a clinical research fellow on a clinical trial in Cardiff.  I joined public health training in Oxford in 2013, where I completed the Masters in Global Health Science.  Since then I have worked with a variety of teams in an NHS Foundation Trust, Buckinghamshire County Council, Public Health England Health Protection Team (HPT) and Screening and Immunisations team, and with Cochrane UK.
In 2016 I temporarily left public health training to complete a two year Field Epidemiology Training Programme with Public Health England.  During this programme I was seconded to Environmental Epidemiology at PHE Chilton, and Thames Valley HPT alongside collaborative work with PHE Field Service South East and London.  My environmental epidemiology work focused on studying the health effects of water fluoridation and authoring the national report, as well as leading the implementation of a permanent surveillance system for lead poisoning in children.  In my HPT role, I investigated the factors associated with delays in starting TB treatment across the South East, and produced and rolled out training to all South East HPTs on detection and response to possible clusters of gastrointestinal infections.  I also investigated several outbreaks associated with a restaurant,  event catering, a school farm trip, and a TB cluster.  A highlight of the secondment was a short trip to Sierra Leone with the UK Public Health Rapid Support Team, where I helped to develop and deliver a short course on applied research in public health to students studying for their MPH at the University of Sierra Leone.
On my return to public health training in 2018 I joined the Environmental Hazards and Emergencies team at PHE Chilton, where I learnt about acute incident response and environmental public health. I also led a working group tasked to consider whether to lower the threshold for public health investigation of children with exposure to lead.  I was also placed with the PHE healthcare public health team, working on various projects and learning more about the NICE appraisal process.  I am now coming to the end of 6 months at PHE Colindale with the National Infection Service, where I have helped to develop a national strategy to tackle inequality in uptake of routine immunisations, and helped to put in place ad hoc surveillance to respond to a national incident with the HIV and STI department.
As OXSPH registrar chair in 2018/19 I have worked hard to improve the local training experience by organising a careers event, a one day revision session for the public health membership exam, and improving induction.  I also extol the benefits of flexible working: since returning to training in 2018 I have worked part time and enjoy taking my son to pre-school science club.  I'm looking forward to shared parental leave to care for my second child, before returning in 2020 to complete training and looking for a consultant role in health protection and epidemiology.
Ruramayi Rukuni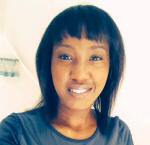 I joined the Oxford training scheme as an Academic Clinical Fellow in 2013 and started by completing the Masters in Global Health Sciences at Oxford University. I was awarded a Wellcome Trust Research Training Fellowship in 2017 and I am currently taking time out of training to complete my PhD with the London School of Hygiene and Tropical Medicine. I am conducting a longitudinal study that is investigating HIV-associated musculoskeletal disease in children and adolescents in Harare, Zimbabwe.
I am a physician by background and graduated from Bristol University in 2009. Prior to joining the training scheme, I worked for the National Health Service (NHS) in Cambridgeshire for four years and attained Membership of the Royal College of Physicians.
Whilst on the training scheme, I have had a variety of interesting placements. For example, I have had the opportunity to work on projects addressing the prevention of iron deficiency anaemia in pregnancy in the UK at the National Perinatal Epidemiology Unit. I have conducted a health equity audit of the regional Abdominal Aortic Aneurysm screening programme with NHS England and written a quality assurance report for the Oxfordshire NHS Health Check programme. I have also had the opportunity to regularly teach Oxford University medical students and am a Fellow of the Higher Education Academy. After I complete my PhD, I hope to build on these experiences when I return to complete my final year of training.
Lizzie Blundell (nee Smith)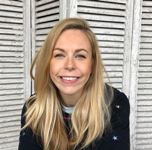 My background is in health service management, with a focus on healthcare improvement and implementing new models of care. I started my career through the NHS Graduate Management Scheme and subsequently worked across a number of clinical specialities.
Before starting Public Health Training in 2018, I managed a programme of work to upscale testing and treatment for hepatitis C across South London hospitals, prisons and substance abuse services, in support of the World Health Organisation goals for elimination of viral hepatitis.
I have recently completed the MSc in Global Health Science & Epidemiology at the University of Oxford and am currently on placement at Bracknell Forest Council. In the future I hope to pursue interests in the wider determinants of health and improving health in vulnerable populations.