Applying to come to the Oxford School of Public Health?

Have a look at our web pages Why Oxford? and FAQs. Also please take a look at possible placements, current registrars in training and some of our alumni.
National Recruitment
Registrar recruitment opens in the Autumn. To understand more about the process please go to the recruitment section of the Faculty of Public Health website and the NHS England Specialty Training website.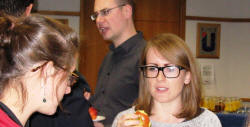 Pictures:Registrars debate public health and the environment at their annual symposium
About registrar recruitment
Recruitment for public health is managed nationally with applicants making a single application with expressed preference for specific programmes and geographical zones. Assessment and selection is a standardised process.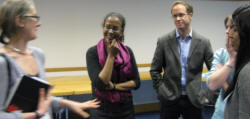 The programme is open to medical candidates and those from a professional background other than medicine, according to nationally agreed eligibility criteria.
Guidance on how to apply and details of eligibility criteria can be found here.